Epson RC+ Software
Develop control programmes to achieve maximum productivity with Epson robots.
Download Trial Version
What is Epson RC+ Software?
Epson RC+ 7.0 is the project management and development software used to develop powerful robot automation solutions using Epson's comprehensive lineup of SCARA and 6-axis robots.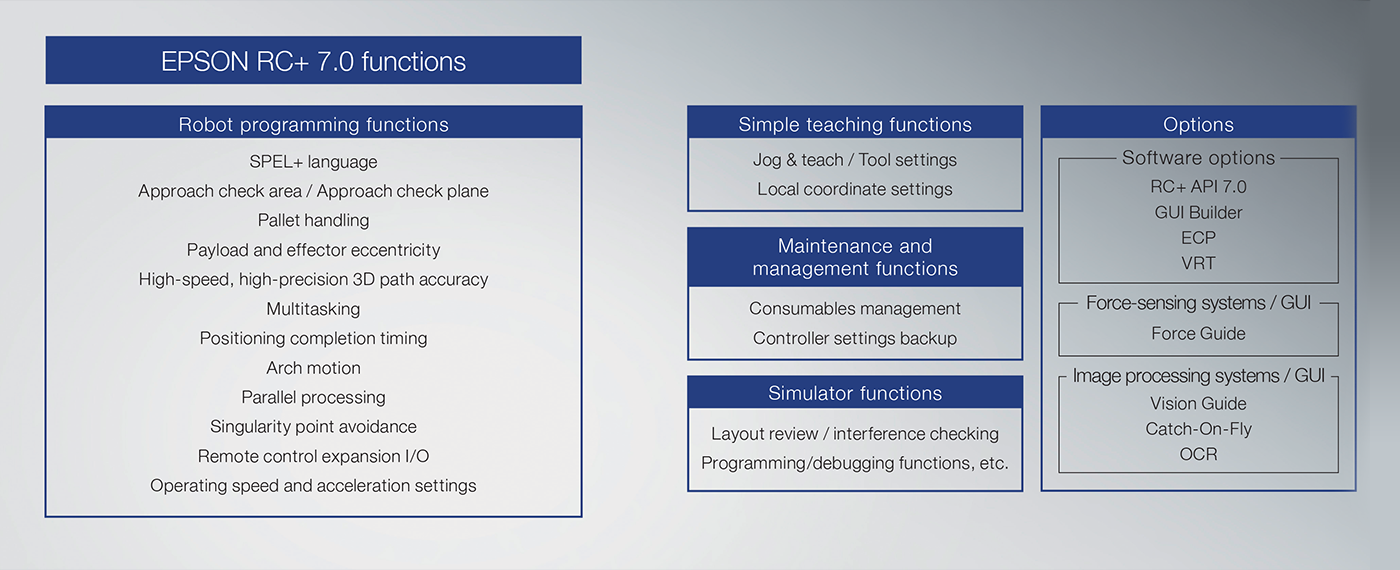 Enjoy the benefits of Epson RC+ Software
Epson RC+ Software's all-in-one management of programme development, teaching, machine vision, force-sensing, simulation and the graphic user interface, makes it easy to develop programmes, use for daily operation and perform regular maintenance.
At the same time, it helps to reduce the overall time to build and develop robot automation systems. It can be used with the RC700A, RC90 and T-Series integrated controllers.
Preview of 3D Simulation
Get a preview of 3D simulation of the robots to test programmes and confirm robot motion and operating clearances in a virtual environment before putting them into use on the factory floor. End effector and peripheral equipment positions can be imported as CAD data into the Epson RC+ Software.